L3Harris Narda-ATM Products Meet Mil-Specification References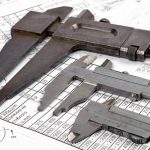 Specific L3Harris Narda-ATM models and manufacturing processes are designed to meet or exceed mil-spec MIL-E-5400 and a variety of other military specifications. Materials used in the manufacturing of our products are generally in compliance with Mil-Specs. 
Refer to specific products on our website or check with the factory for specific products.
STOCK MATERIAL (Bar, Sheet, Rod)

Material
Aluminum alloy 6061
Brass, Alloy 360
Copper, Phosphor Bronze
Copper, OFHC
Steel, CRES, Stainless
Steel, CRES, (Plate, Sheet and Strip)    

Specification
QQ-A-250/11
QQ-B-613
QQ-B-750
QQ-C-502
MIL-S-4043
QQ-S-13281

WAVEGUIDE

Material
Rigid, Rectangular
Rigid, Double-Ridge
Flanges, Rectangular
Flanges, Double-Ridge

Specification
MIL-DTL-85 (formerly MIL-W-85)
MIL-DTL-23351  (formerly  MIL-W-23351)
MIL-DTL-3922  (formerly MIL-F-3922)
MIL-DTL-39000  (formerly MIL-F-39000)

ATM PROCESS STANDARDS

Process
Welding, Brazing Support    
Aluminum Dip Brazing    
Torch Brazing    
Torch Soldering    
Chem Film, Aluminum Iridite    
Paint and Finish
Lubricant, Solid Film, Heat Cured, Corrosion Inhibiting

Specification
MIL-W-6858
MIL-B-007883 V
MIL-B-007883 I
QQ-S-571
MIL-C-5541
FED-STD-595
MIL-PRF-46010 F

GENERAL SPECIFICATIONS

Specification
Electronic Equipment    
Electronic, Interior Comm. & Navigation Equip., Naval Ship & Shore  

Specification
MIL-E-5400 T
MIL-E-16400 H