Space Qualified Components
Full Range Of Space RF Components
Narda-ATM is one of the leading suppliers of waveguide assemblies and components for space flight applications.
Commercial Space Qualified Components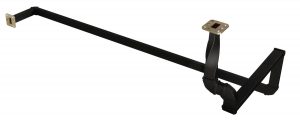 Narda-ATM has provided space qualified waveguide components for numerous satellites for commercial telecommunication companies, broadband and multimedia companies.  We are proud to have supplied components for SSL, Boeing, Airbus, Orbital and many others.
Our expertise in superior manufacturing techniques and advanced materials allows us to surpass our competition when manufacturing lightweight, compact waveguide components for the unique requirements necessary for space flight.
We can manufacture a wide variety of standard and custom components including unique Quarter Height, Thin Wall, Space Flight Waveguide Assemblies with completely customized bends, twists and miters like those shown.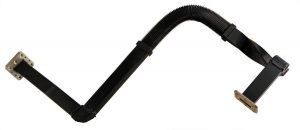 Visit our Flight Waveguide Photo Gallery to see some of our latest custom creations for space satellites, including water cooled waveguide components, lightweight cast mitered waveguides, silver plated waveguides for low loss, millimeter wave, thin wall waveguide components, single piece multi-bend waveguide runs to save weight, and much more
Scientific Satellite Components
Our waveguide components are also used in many scientific satellites and space systems including the NASA In-Sight Mars Lander, LMCO system components, and a host of other projects we can't talk about.
Narda-ATM Space Market Products
Custom Space Qualified WG Assemblies


Earth Station Components
 - Up Link / Down Link Components
 - Wide Range of Waveguide & Coax
 - Special Ka-Band Products - Better Specs, Less Expensive
Space Flight Components
 - Commercial / Military / Scientific
 - Lightweight
 - Standard or Thin Wall
 - High Performance
 - High Temperature
 - Vacuum Ready
 - Performance under Acceleration Loads
 - Long Life and Durability
 - Meets or exceeds Mil-Specs
High Temp / Vacuum / Test Chamber Components
 - No Outgassing Materials and Coatings
 - Water Cooled Components
 - Chill Plate Components
 - High Performance
SSL Recognizes ATM's Superior Performance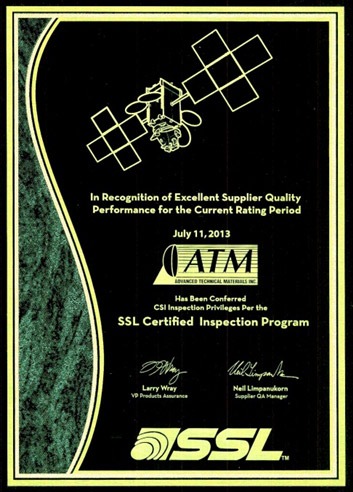 Our attention to quality control and ontime delivery have won numerous awards from our customers including SSL (formerly Loral). In 2012, Space Systems Loral awarded ATM their supplier excellence award for our record of 100% ontime delivery, with a quality rate of 99.6%.
In 2013, Space Systems Loral recognized our high quality and superior performance by granting ATM the prestigious honor of Self Certification Status.  Of the 300 SSL space systems suppliers, only 4 are Self-Certified.  We are extremely proud that ATM is one of them.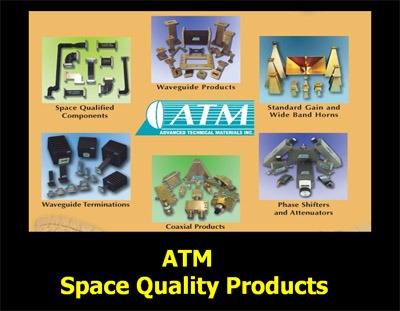 Learn More About Us
To learn more about our space qualified products, please check out our Space Quality Products Powerpoint Presentation.